Mortal Coil Character Sheet
Another preview: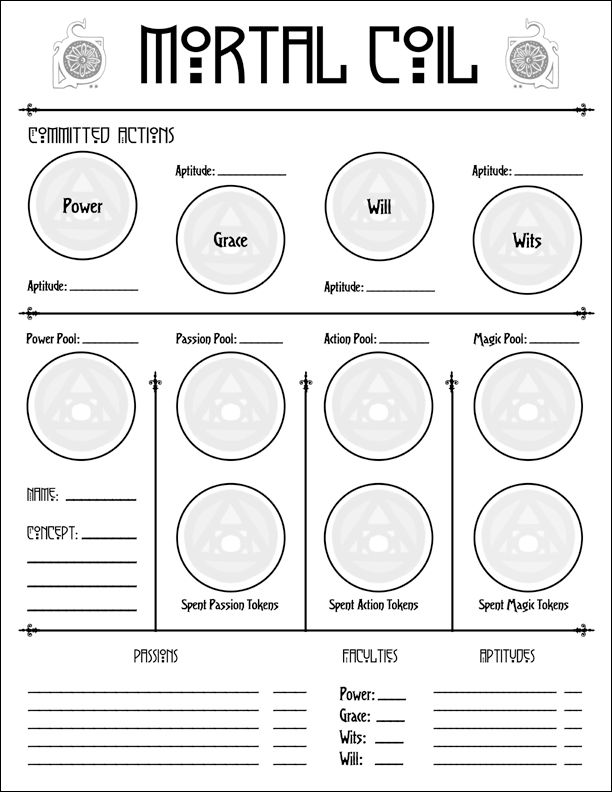 To add some explication: A lot of the business of playing Mortal Coil focuses on moving your tokens around, and so the character sheet has a big graphical and layout emphasis on those things (with all the little circles to store your tokens in). The bottom of the sheet has all of the "written down" stuff, which you refer to when the tokens are moved and assigned.
I like what Jenn did with the sheet, it is attractive but not busy, and holds all of the important info.
Labels: mortal coil